Posted by

INSURLYNX

on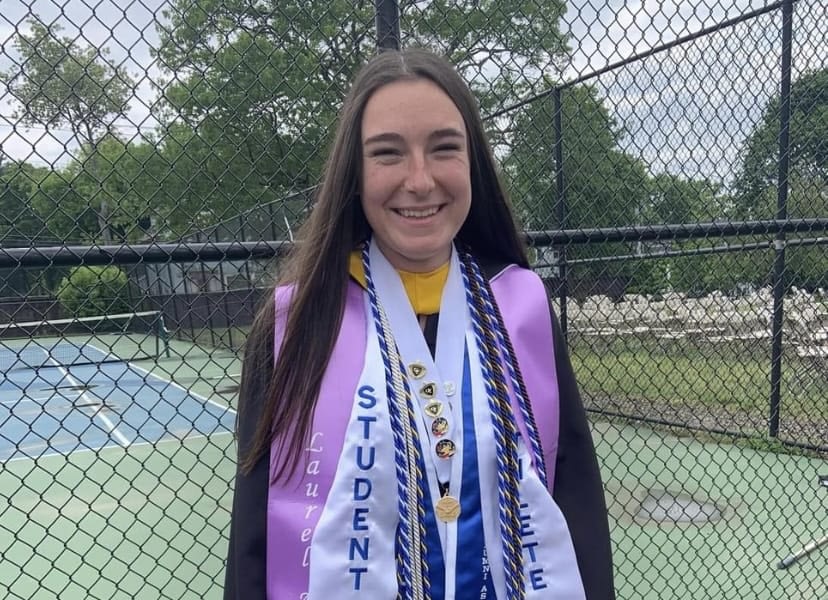 We would like to give a shoutout to one our amazing team members, Mariah Mandulak!
Mariah Mandulak graduated from Albertus Magnus College, New Haven, CT, this past May 2023 with her Bachelor's degree in business management. She minored in finance and computer information systems to learn as many different aspects of business management as she could. Through her diligent work throughout her college experience, Mariah graduated with many academic distinctions. She graduated as Summa Cum Laude, an honor bestowed upon students with a cumulative grade point average of 3.90 or above. She also was decorated with many stoles and cords that reflected other academic or extracurricular achievements. She wore three stoles, each representing a different part of her Albertus experience.
The first one was awarded for being a part of the Student Alumni Association, an organization that brings students, alumni, and the college community together through many programs. She was also a part of many other clubs, such as the student government association, the campus activities board, and the student-athlete advisory committee. The second stole was awarded for being a student-athlete, as she was a four-year member and captain of the women's tennis team, a two-year member of the women's basketball team, and a two-year member of the women's lacrosse team. Mariah was recruited to come to play for the women's tennis team at Albertus.
In regard to her athletic career at Albertus, she was constantly being recognized for her dedication on and off the court/field. She was recently named to the Academic All-District Team for tennis and lacrosse. In addition, for her senior season of tennis, she was named to the 2022 Great Northeast Athletic Conference (GNAC) Women's Tennis All-Conference Second Team for singles play.
The final stole was called a Laurel Award, in which the college recognized her hard work in the business department. Finally, the cords recognized Mariah for being a part of the honors program at Albertus, being inducted into the Kappa Gamma Pi Honor Society, and for her honors as Summa Cum Laude. The honors program required participants to partake in rigorous honors classes as well as complete honors projects. The Kappa Gamma Pi Honor Society is a selective society students need to apply and be inducted into for exemplifying, studying, community service, extracurriculars, and catholic tradition. Mariah started her master's classes her senior year so that she would be eligible for the four-plus-one plan to get her MBA in a year. Mariah will continue pursuing higher education at Albertus, which will be fully covered by her being accepted as a graduate assistant for the admissions office.
Filed Under: Blog